Pregnancy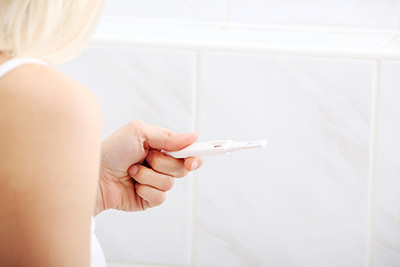 PRC Clinic knows that the time you spend waiting for the results of the test can seem like forever. An unplanned pregnancy makes those minutes feel like hours.
PRC Clinic offers the following medical services often on the same day:
Lab-quality pregnancy testing
Limited OB sonograms if you qualify
STI testing and treatment (test is sent out for results)
A nurse to help answer any questions you have
Options information including abortion procedures and risks
Because PRC Clinic does not perform or refer for abortions or make money from any choice you make, there is no pressure - we inform, YOU decide.
Common Pregnancy Symptoms
Q&A
How will I receive my test results?
You will receive your pregnancy test results at the time of your appointment. STI results will take 7-10 days to receive, so we will schedule a follow-up appointment for you at the time of your testing.
If I'm under 18, do I need my parents' permission for testing?
Because STI and pregnancy testing can often lead to a wide range of follow-up discussions, we encourage all of our clients to talk to a family member or friend that they trust. If you choose, you may bring them to the appointment. However, because of the sexual health reproductive laws in Florida, we are able to provide full testing and treatment to you without parental consent.
PRC Clinic strives to provide all services at no cost whenever possible so that there is no need for services to be billed to you or your guardian's insurance provider. We pride ourselves in making your health and confidentiality our top priority.
How do I prepare for my visit?
You will need a photo ID and should not use the restroom within an hour of your visit, to ensure the most accurate test results.
My boyfriend said he would not stay with me unless I took the abortion pill and now he has left anyway? What can I do?
If you have taken RU-486 within the last 72 hours and have not taken the second pill, call us right away. We may be able to help! Our nurse and doctor are ready to see you and help you!
CALL (239) 280-5523