STI Testing/Treatment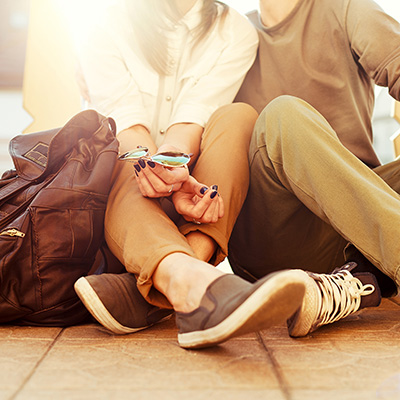 If you think you have been exposed to an STI/STD, it is important to get tested. Some common symptoms of an STI (sexually transmitted infection) include:
Unusual odor
discharge from the vagina or penis
burning during urination
sores on the genitals
However, many STIs do not cause any symptoms and it is possible to spread these diseases and infections without ever having symptoms.
At PRC Clinic all our testing is FREE.
Same day appointments are available.
Treatment for some diseases will be offered without expense to the client, while referrals for other treatment may be necessary.
We provide services for the following:
Chlamydia
Gonorrhea
HIV
Syphilis
Herpes
Q&A
What if I have an STI (sexually transmitted infection) and want an abortion?
Did you know that not all abortion providers check for STIs (sexually transmitted infections) before they perform abortions? Serious complications can occur if an STI is not treated before you undergo an abortion procedure. According to the CDC it can put you at risk for an ectopic pregnancy, infertility, abscess, chronic pelvic/abdominal pain, and pain and bleeding during sex.
Am I not tested for STIs during my yearly check-up?
While the services performed in a yearly check-up vary by physician, most physicians will not screen for STIs unless requested to do so. Please ask your physician for more information about what testing they routinely offer during your appointment. Remember that the Centers for Disease Control recommend screening any time you have had new or multiple sex partners.
Should I get tested for an STI?
The Centers for Disease Control recommends STI/STD testing any time you have had new or multiple sex partners. There are four types of sex that can put you at risk for contracting an STI: mutual masturbation, oral sex, vaginal sex and anal sex.
Many infections may not cause symptoms but can still be passed between partners. Also remember that while condoms may reduce the risk of getting pregnant or contracting an STI/STD, even if used consistently and correctly each and every time, they cannot provide 100% protection.
PRC Clinic provides FREE STI TESTING AND TREATMENT.
Call us for an appointment.
Your health is our priority.
To discuss these options further or to schedule an appointment with one of our medical professionals call 239-280-5523 or go on line to prcnaples.org to make an on-line appointment.